Whitemoors Antique Centre and Tea Room are closed until Thursday 3rd December following Government Guidance.
Within spear throwing distance of the very spot where King Richard III fell at the Battle of Bosworth, nestling in the medieval village of Shenton, lies Whitemoors Antiques Centre, Country Tearooms and Gardens.
---
Winter Opening Hours
(From Monday 28th October 2019)
Monday – Friday: 11:00 – 16:00
Saturday – Sunday: 11:00 – 17:00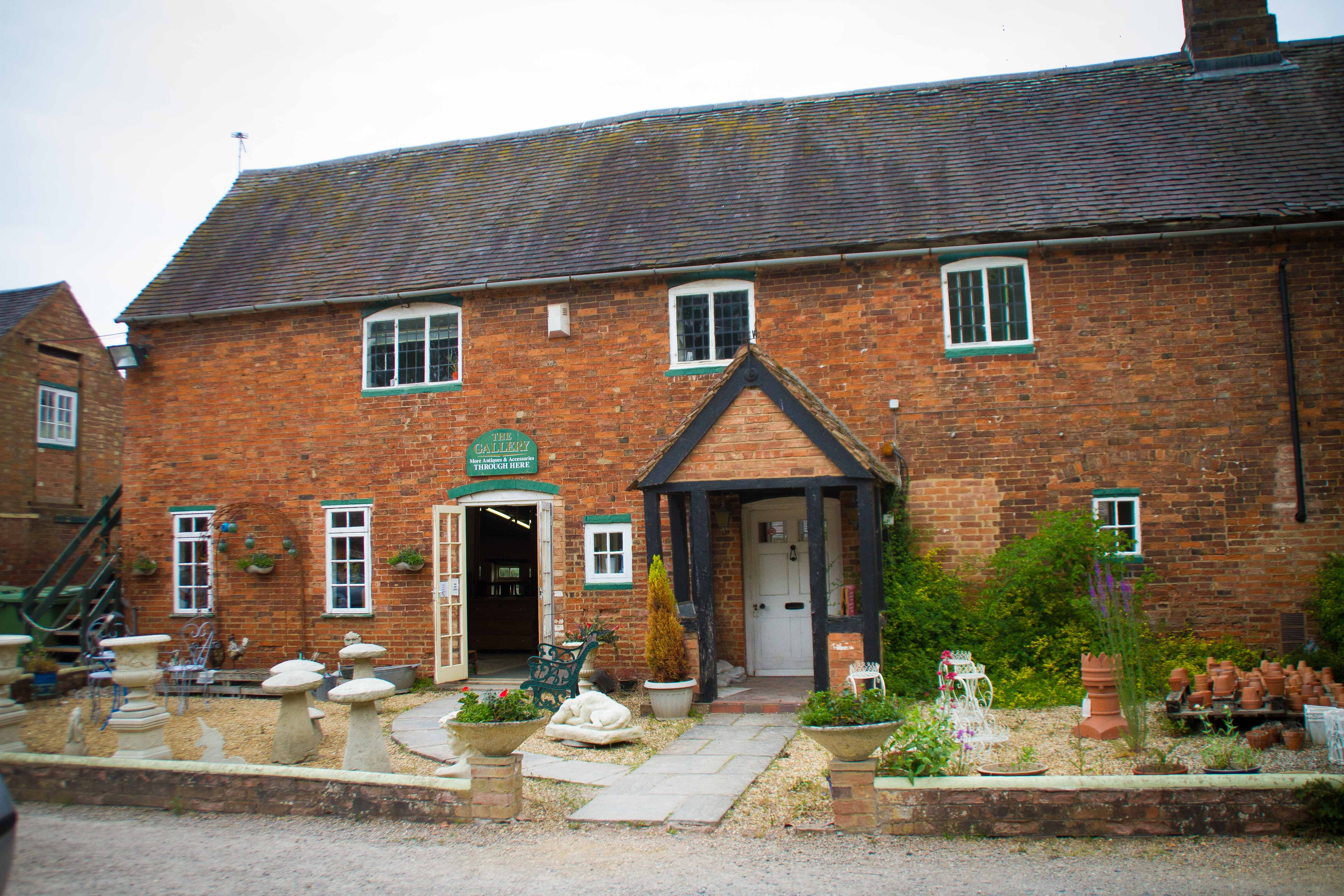 Surrounding the graveled courtyard car park is a carefully restored collection of buildings, some of which are Grade II listed and date back several centuries.
Within, you can browse at your leisure through various galleries brimming with a selection of contemporary crafts, antiques, curios, fine art, books, clocks, jewellery and the random bric-a-brac of the past two centuries – and all for sale at realistic prices.